Tuesday, October 15th, 2019
Surgeons are being urged to disclose their rates of surgical complications to prove they're worth the premium fees they charge, and to help patients make informed decisions about the doctors they choose.
Obstetrician and gynaecologist Professor Stephen Robson has broken ranks with the surgical profession by publishing his surgical outcomes data for any potential patient, referring GP or colleague to scrutinise.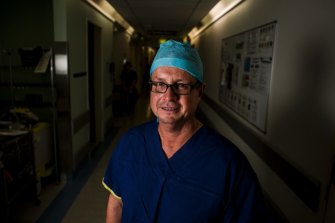 His bold move has been commended by Australia's Chief Medical Officer Professor Brendan Murphy and public health experts who have long called for an end to surgeons guarding data on their outcomes from public view.
"Surgery is like sex: everyone talks up their performance," Professor Robson said. "But getting the objective data to verify their claims is much harder to come by."